Welcome to the BISB Parent Association!
We're glad you're here. As a parent or guardian of a student at the British International School of Boston, you are automatically a member of the BISB-PA.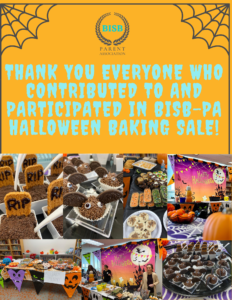 Thank you everyone who contributed to and participated in BISB-PA Halloween Bake Sale! It was a great success!
Read More »